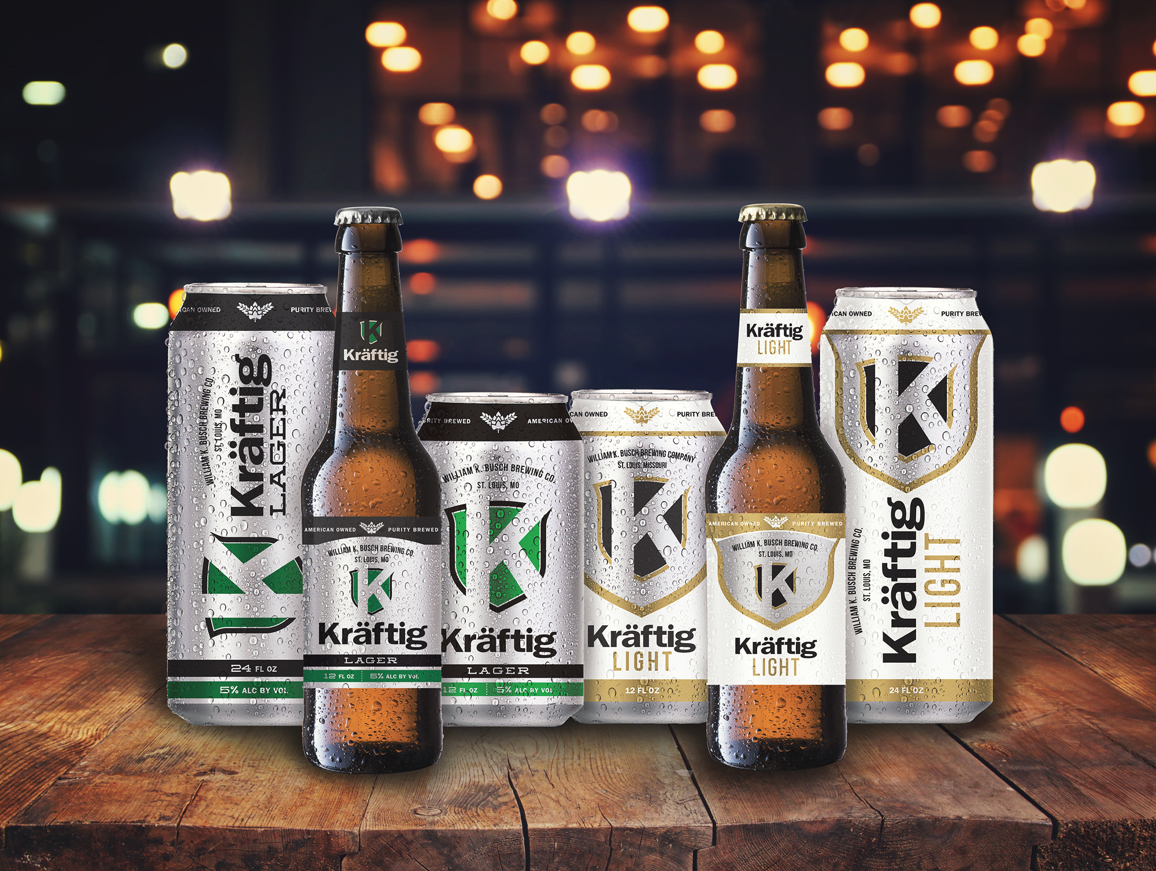 CREVE COEUR • Anheuser-Busch heir William K. "Billy" Busch faces an assault charge stemming from his intervention in an altercation between his son and a fellow sixth-grader at a basketball practice. The incident took place Nov. 16 at the gym at Chaminade College Preparatory School, Creve Coeur police said March 23. William K 'Billy' Busch, 58, is the great-grandson of a testator of Anheuser-Busch beer fortune.
[August 9 2011"Billy" Busch opening a brewery ]
William K. "Billy" Busch, 51, said he is close to opening William K. Busch Brewing Co., a brewery that will initially focus on American-style pale lagers, similar to Budweiser and Bud Light.
The goal is to have two lagers available in the St. Louis market by November, with broader, regional distribution after that.
Although he never worked at his family's A-B brewery, Busch did perform maintenance tasks on Grant's Farm as a young man. Later, he and two of his brothers, Adolphus Busch IV and Andy Busch, were part owners of Silver Eagle, a large, Texas-based A-B distributor. Each brother sold his stake in the company for an undisclosed amount in 1991.
Billy Busch is not bound by a noncompete agreement with A-B InBev since he wasn't working for the local brewery when InBev took over.
Busch has mostly remained out of the limelight in recent years, following a high-profile custody battle that reached the Missouri Supreme Court in 1989. He is a competitive polo player who hosts charity matches at the farm he owns in Defiance with his wife, Christi.
Billy, BUD's founder's great grandson, is not to be confused with his nephew, Augustus Busch IV, the founder's great great grandson.
– got that?
Adolphus Busch IV, uncle of August Busch IV, lives outside St. Louis on a 2,000-acre working farm and has generally stayed out of the public eye.
Busch relative busted at Godfrey beer bash
March 26, 2008 2:34 PM
GODFREY – Adolphus August Busch V, 17, was arrested and charged with unlawful consumption of alcohol by a minor. He allegedly admitted drinking three beers. A Madison County sheriff's deputy said those arrested were drinking Natural Light, an Anheuser-Busch product, and rum.
Busch V listed the same address in O'Fallon as Adolphus Busch IV, a member of the same family that founded the Anheuser-Busch brewery.
"Neither this individual nor his parents are employees of Anheuser-Busch," brewery spokeswoman Francine I. Katz said in a prepared statement Wednesday. "This company therefore has no involvement in this matter."
Busch V posted $100 bond Wednesday and was released, authorities said.
Eight other young people also were arrested at a residence in Godfrey. Authorities said they are connected to the men's soccer team at Lewis and Clark Community College.
The teenagers were arrested at an apartment in the 1200 block of Surrey Court in Godfrey, the home of Andrew R. Herr, 18.
Herr answered the door and allowed deputies inside. The deputies were responding to a complaint of a noise disturbance.
"While speaking with Herr, the deputies observed eight additional subjects inside the apartment, along with an abundance of open beer cans," a news release from the Madison County Sheriff's Department said.
The young people arrested and charged arrested allegedly admitted to having consumed beer, and some submitted to blood-alcohol tests that confirmed they had been drinking. Herr showed a blood-alcohol level of 0.10 percent and allegedly admitted drinking five or six beers. A blood-alcohol content of 0.08 percent constitutes a legal presumption of intoxication in Illinois.
All of the suspects were taken to the Madison County Jail in Edwardsville, except for one female juvenile, who was turned over to the custody of her mother.
Also arrested and charged were Kimberly Ann Kahre, 18, of St. Charles; Courtney Rose Holt, 17, of St. Charles;
As InBev (slowly) puts the wheels in motion to remove Anheuser-Busch's (BUD) board, a new character in the drama is emerged: Adolphus Busch IV. Adolphus, BUD's founder's great grandson, is not to be confused with his nephew, Augustus Busch IV, the founder's great great grandson.
Adolphus is on InBev's slate of directors since BUD was sold to InBev . So who is this modern-day Benedict Arnold / shareholder hero, anyway? Here are some fun facts :
* Adolphus Busch IV has been a vocal proponent of the buyout from the start.
* Adolphus thinks an InBev buyout could be "a blessing for everybody."
* Adolphus hasn't spent much time directly involved in the company, but still has made a career working with beer makers.
* Adolphus gave the maximum allowed contribution to Democratic presidential candidate Sen. Hillary Rodham Clinton during the Presidential primary