The Carlton case: the civil conviction of DSK has been annulled on appeal. Recalling that the damage that a civil party can obtain compensation must result from a proven fault and limited to the object of the prosecution, the highest court of the judiciary considered that the Court of Appeal had disregarded this principle. In June 2015, the four defendants had all been acquitted by the Criminal Court of Lille.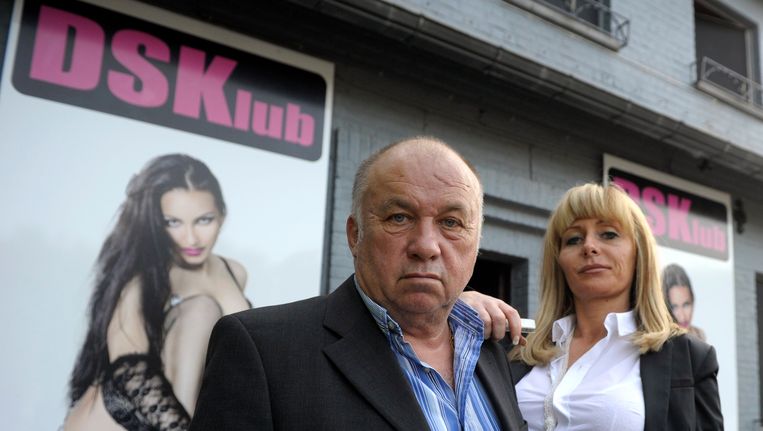 [ March 4 2015 Dominique Strauss-Kahn settles 'Dodo Sex Klub' case? ]
Dominique Alderweireld claimed that "The DSK" meant in reality "Dodo Sex Klub", the former president of the IMF nevertheless sued the owner of the club. On June 30,3014, a Belgian justice prohibited Dominique Alderweireld to use the initials of Dominique Strauss-Kahn to increase the notoriety of his bar hostesses, located near the French border. A judgment which Dominique Alderweireld appealed.
While the Court of appeal of Mons had to consider the case, Tuesday, March 3, it seems that the two men have finally reached an agreement. "At the end of last week, I was contacted by Mr Strauss-Kahn's counsel proposing a settlement.Dominique Alderweireld wished to add specific conditions. The terms of the agreement are not yet finalized but it will not result in a delay", said Mr. Etienne Wéry, the lawyer of Dominique Alderweireld. It islikely that Dominique Strauss-Kahn will abandons the suit and that Dominique Alderweireld renounces the name "The DSK".
[May 28 2014]
The Court of First Instance of Hainaut , a division of Tournai, set the trial between Dominique Strauss v. Kahn Dominique Alderweireld , pimp better known by the nickname Dodo Brine forThursday, February 5, 2015 at 15h . The court granted the request of the former head of the IMF, for a summary hearing on the prohibition of his initials and image in advertising the new facilityof Dodo Brine , opened Bernissart April 30 last for On 25 June 2014.
The Brussels lawyers Dominique Strauss- Kahn , namely Alain Berenboom and Michèle Hirsch, and lawyers Dominique Alderweireld the Tournaisien Me Wery Etienne and Paris Sorin Margulis, will defend the views of their customers in a public hearing Referee scheduled Wednesday, June 25 at 9 am at the courthouse in Tournai .
The former IMF chief asks the court to prohibit Dominique Alderweireld use his initials, " that identify to everyone " for operating a brothel in Bernissart . Lawyers Dodo Brine noted several cases where the initial DSK , which does not necessarily refer to the former head of the IMF , are used for commercial purposes . Dodo, meanwhile, refused to change the name of the Dodo Sex Klub .
The two men are both summoned on pimping charges before the Lille Criminal Court in the case of so-called " Carlton Affaire" . This trial will take place in 2015.
[April 30]
Strauss-Kahn has had a letter sent by his French lawyers threatening every judicial measure against Dominique Alderweireld or 'Dodo la Saumure' for opening brothel under the name 'Dodo Sex Klub'" with his (Strauss-Kahn's) initials "which identify him to all." It is set to open in the town of Blaton in Belgium, where prostitution and owning brothels are legal. Alderweireld and Strauss-Kahn both face pimping charges in relation to an alleged prostitution ring at the luxury Hotel Carlton in the French city of Lille. If convicted, Strauss-Kahn faces a maximum of ten years in jail and a fine of up to €1.5 million (£1.29m).
[May 27 2013]
French prosecutors are convinced they have a case against Strauss-Kahn for "aggravated pimping in an organised gang."
The case, known here as the "Carlton affair", centres around allegations that business leaders and police officials in Lille operated a vice ring supplying girls for sex parties, some of which are said to have taken place at the city's Carlton Hotel. Investigators are seeking to discover if prostitutes were paid using corporate funds from a large French construction company, Eiffage.
"If these parties and these trips across the Atlantic were being financed by a major French group for purposes of prostitution obviously that puts a lot of people in deep trouble because it is a misuse of corporate money," said a legal expert who is not linked to the Strauss-Kahn case.
[March 23 2013]
Former IMF chief Dominique Strauss-Kahn cancelled plans to speak at an European Parliament debate next week, after MEPs said it would be "indecent" for him to speak at the House.
Madame Bea reveals the events that occurred on March 6, 2009 in the Parisian restaurant L Aventure where, after lunch, Strauss-Kahn and five more men went down to the basement and began the sex party,. "I have in my mind the image of DSK dressed only in a white shirt. He had dropped his pants and had four straight sex with the girl on all fours and just meters from us. Dominique Alderweireld, alias Dodo The Saumure, companion and partner of Bea in brothels, admits that a call intercepted by the police talking about this orgy was the trigger the so-called Carlton Case , a scandal for which Dominique Strauss-Kahn declared late March accused of pimping. Spanish Vanity Fair
Dominique Strauss Kahn married Myriam L'Aouffir in Marrakech this weekend. In 2013, Myriam L'Aouffir, was responsible for social networks and communication in France 2. She then briefly took charge of external relations at the Moroccan Embassy. At 49, this dynamic woman is today at the head of the agency Daenery's,com, specializing in digital marketing, headquartered in Casablanca, Morocco. Moroccan nationality, Mariem Laouffir, who had her name changed and added an apostrophe, owns a magnificent property in Casablanca, where DSK also owns a place.
Considered a "woman of networks", she is notably close to the filmmaker Elie Chouraqui.
[June 12 2015 Dominique Strauss-Kahn: "What a waste." ]
"All that for this?" Strauss-Kahn said as he rose to leave the courtroom with his girlfriend and adult daughter. "What a waste."
Dominique Strauss-Kahn has been cleared by a French court of "aggravated pimping" charges.The judges said there was no proof he knew that some of the women he had sex with at orgies were prostitutes. The judge Bernard Lemaire read out in Lille's courthouse on Friday (12 June).he 147 pages-long judgment, the soirées organised in Washington were outside French jurisdiction.
[February 21 Carlton – A verdict by the Lille court will be read on June 12]

A verdict by the Lille court will be read on June 12. The withdrawal from the case of four prostitutes and an association appeared to show the case against Mr Strauss-Kahn weakening.
[February 17 Dominique Strauss-Kahn: The Next French presidential election in April and May 2017.]
Lille prosecutor Frederic Fevre called for the acquittal of the former head of the International Monetary Fund, Dominique Strauss-Kahn, on charges of pimping. He said neither the investigation nor the evidence heard in court had established that he was guilty. Lawyers for an association that had filed suit announced February 17 that it was abandoning its pursuit of Strauss-Kahn. Only one association, a group pushing to abolish prostitution called Nid or "nest," maintained its accusations against Strauss-Kahn and his 13 co-defendants. Chief judge Bernard Lemaire opened the trial by stressing the court would not judge sexual activities among consenting adults. "The court," he said, "is not the guardian of moral order, but of the law."
[February 16 Dominique Strauss-Kahn: "We did not have that quantum of confidence."]
Strauss-Kahn, "didn't give up" during questioning by judges, repeatedly denying knowledge that the women were prostitutes. Lawyers for the four prostitutes who participated in sex parties organized for Dominique Strauss-Kahn said on February 16 they were giving up their claim of damages, saying it would be too hard to prove the pimping charge against the former IMF head.
Terms of the confidential settlement of New York chambermaid Nafissatou Diallo's civil suit against Strauss-Kahn have never been disclosed. The chambermaid and her daughter are doing well she runs Chez Amina, serving up African, American and Spanish food. New York Prosecutors dismissed all charges against Dominique Strauss-Kahn, stating that the Manhattan maid who accused him of sexual assault had told so many lies that her story could no longer be considered reliable. The New York prosecutor said "We did not have that quantum of confidence."
[February 12 Dominique Strauss-Kahn: using the word 'equipment' to refer to women was "inappropriate"]
Dominique Strauss-Kahn testified February 12 that using the word 'equipment' to refer to women was "inappropriate" but the use of the phrase doesn't mean he saw them as sex workers.
[February 10 Dominique Strauss-Kahn: "If I had known that I would not have gone along,"]
Strauss-Kahn took the stand to answer questions from the lead judge. Dominique Strauss-Kahn said that despite the idea given in court papers of "frenetic activity", the group-sex sessions were organised four times a year, in a period when he was very busy "saving the world from catastrophe" at the time of the sub-prime crisis. At the same time, he said, he had a "complicated relationship" with his wife, Anne Sinclair, a French journalist. Asked whether he never suspected that any of the seven women who came to the "swingers' parties – often alone- were prostitutes, Mr Strauss-Kahn said "never"."If I had known that I would not have gone along," he said, adding: "I thought they were coming for the excitement and the adventure. I never thought they were coming just for me."
[February 6 ]
Testifying on February 5, Dominique Alderweireld, better known as "Dodo le Saumure" (which roughly translates as Dodo the Pimp), whose businesses are based in Belgium, accused of bussing prostitutes over the border to work in Lille's Carlton Hotel, denied shipping prostitutes to France for profit, including the orgies in which DSK was reported to have participated. Dominique Strauss-Kahn is due to give evidence next February 10.
[February 3 Jade describes sex work with DSK in Lille, Belgium, and Washington, D.C.]
An ex-prostitute nicknamed "Jade" explained how Rene Kojfer, 74, former public relations manager for the Carlton and her employer Dominique Alderweireld, a notorious brothel owner in Belgium just across the border who is known as "Dodo the Pimp" would organize for her and other women to attend lunchtime sex parties at a private Lille apartment. The judge asked her directly what she was paid for: "Well, I wasn't there doing the cleaning", she retorted. Jade, who has two children, bespectacled and with a brunette bob, dressed in neutral colors with a scarf wrapped tightly around her neck. [3 novembre 2011 police trial of divisional commissioner Jean-Christophe Lagarde , head of the North departmental safety.] Jade's first offer was to go to Paris to participate in a sexual afternoon in a hotel In 2009,l. There she met Dominique Strauss-Kahn. "We were 10 to 15 people. There was a buzz. Everyone kept saying "it will happen, '" she described. A few months later, when she stopped working for Dodo brine, David Pug offered again. This time it's a trip to a swingers club in Belgium, again with the former director of the IMF. "I think he liked me," she says, adding that "it has always been courteous and delicate." Each time, she says Avoie paid by cash, Fabrice Paszkowski.
Jade tells a third and final meeting with Dominique Strauss-Kahn in early 2010, in Washington. She says she left with Fabrice Paszkowski and Jean-Christophe Lagarde, a divisional commissioner indicted in an alleged case of pandering. The young woman said to have had sex one night in a hotel. She tells of visiting IMF headquarters with DSK, who was then still CEO.
David Pug offered her another trip to Washington, which she can not participate, then stops the contact. Today, she says that the parties were "nice" but that "prostitution, it marks you for life." "I can never forget," she says.
[February 2
Strauss-Kahn was charged with "aggravated pimping" in the Lille case in 2012, as investigators said he played an organizing role in the ring. While prostitution and paying for sex aren't illegal in France, procuring prostitutes for others is.
The accusations "contradict all good legal sense," his defense team said in a December 2012 statement. Strauss-Kahn was "serene" about the trial and was confident the court will clear him.
The trial will run through Feb. 20, and may be extended by a week, though the judges' verdict will come later, . If convicted, he could face 10 years in jail and a 1.5 million-euro ($1.7 million) fine.
[January 28 DSK trial opens February 2, 2015 on charge of procuring prostitutes]
[March 27 2012 DSK will appeal charge of procuring prostitutes and involvement in an "organized gang."]


Counsel for Dominique Strauss-Kahn announced plans to appeal the decision of indictment, stating that the latter state to be guilty of any of the facts alleged against him.
"It goes without saying that we will seek the annulment of that decision" of indictment, said lawyer Henri Leclerc, one of three lawyers Dominique Strauss-Kahn, after hearing of his client.
"proxénétisme aggravé en bande organisée"
Mr Strauss-Kahn, 62, was released on bail of 100,000 euros (£84,000; $135,000) after questioning in the northern city of Lille.
[March 26]

Dominique Strauss-Kahn has been charged alleging with involvement in a French prostitution ring.
Investigating judges questioned Strauss-Kahn for several hours March 26. Strauss-Kahn was accused of procuring prostitutes and involvement in an "organized gang."
The preliminary charges in Lille—procurement as part of a group of acquaintances based in Lille–meant the magistrates there concluded Strauss-Kahn's conduct, along with the others, should be investigated further with an eye to putting him on trial. They did not mean he was accused of employing or profiting from the work of prostitutes.
Under French law, prostitution is tolerated but procurement is a crime punishable by up to 20 years of imprisonment, meaning Strauss-Kahn in theory risks going to jail. The magistrates did not pursue the other allegations under investigation, which alleged Strauss-Kahn participated in corruption because his partners in the sex parties put prostitutes' bills and other charges on their company expense accounts. His lawyer Malka says Strauss-Kahn denies wrongdoing. The lawyer also says it is wrong to prosecute Strauss-Kahn for "simple libertine activity."
Under French law, preliminary charges mean authorities have reason to believe a crime was committed but allow more time for investigation.
Strauss-Kahn quit the International Monetary Fund after a New York hotel maid said he sexually assaulted her in May. The charges were later dropped. Using prostitutes is not illegal in France. But potential charges hang on whether investigating magistrates are convinced Mr Strauss-Kahn was aware the women he had sex with in restaurants, hotels and swingers' clubs in Paris and several European capitals were prostitutes paid for using company funds.
President Hollande stands low just now in opinion polls. Nicolas Sarkozy's problem is that he first needs to win a primary in November. He is no longer the champion of the right, but rather the challenger: His former foreign minister, Alain Juppé, 71, leads in the primary race. And a former prime minister, François Fillon, who is also running, is crucifying his ex-boss for comparing himself to de Gaulle. ("Can you imagine de Gaulle under investigation?" he lashed out recently, in a reference to long-running charges against Mr. Sarkozy of illegal campaign financing.)
So why should France need Mr. Sarkozy in 2017 if it did not want him in 2012? Because, as he explains in his new book, this is not the same country. The situation created by the recent wave of terrorist attacks requires a strong, experienced man at the helm, this argument goes. "I felt I had the strength to lead this battle at such a tormented moment in our history," he wrote. Some saw in the title "All for France" a reference to a book written by Jacques Chirac for his 1995 campaign, "La France pour tous" ("France for All"). By reversing the proposition, Mr. Sarkozy hopes that his new patriotic spirit will prevail
If this book has any meaning, perhaps its utility is that the time has come for clarity. I wanted to make the effort to go and get, in my heart, my truth on my mistakes as on my successes. I mean to say, without artifice, what I really believe in for the future. The only verdict that really important to me is yours, the readers.    In any political horizon that I may seek I mean less to seduce than to encourage understanding of the complexity of situations and the sequence of events.
[June 27 2015    Sarkozy: IMSI, Bettencourt, Bygmalion, "Kazakh-gate" ]
Keeping track of all those cases can be difficult. So here is a rundown of four of the most current and high-profile investigations involving Nicolas Sarkozy, with ratings on a scale of 1 to 10 of the potential to damage him.
1. The IMSI-catcher — 8/10
The case: In 2013, investigating judge Serge Tournaire was looking into allegations that members of Sarkozy's entourage solicited funds from Libyan dictator Muammar Gaddafi to finance their boss's 2007 presidential campaign. As part of that probe he ordered police to tap the mobile phones of Sarkozy and his lawyer, Thierry Herzog.
Suspicious of surveillance, the two men took to communicating instead over throwaway phones that had been purchased under a false name, Herzog told Le Monde in an interview last year.
The police caught on to this scheme, too. Using a scanning device known as an IMSI-catcher, they picked up the signal emanating from Sarkozy's residence in western Paris and put new taps on both phones, which delivered the most problematic evidence yet revealed in public about the former president.
In excerpts of recorded conversations between Sarkozy and Herzog, which were originally published in the Mediapart newspaper, the two men allegedly discuss the planned seizure of evidence in yet another investigation, involving heiress Liliane Bettencourt.
They refer to a "friend" who is informed and can intercede to stop the evidence being seized. According to Mediapart and Le Monde, Herzog mentions that the man wants a posting in the principality of Monaco and Sarkozy says that he can help.
Judge Tournaire, arguing that the offer to help amounted to an attempt to grant a favor in exchange for information about a secret investigation, placed Sarkozy under formal investigation for violating the secrecy of legal proceedings, corruption and influence-peddling.
In French criminal law, a formal investigation means there is "serious or consistent" evidence of implication in a crime. It brings a suspect one step closer to trial. However, some are dropped without going to court.
What Sarkozy says: He has denied all wrongdoing. In a TV interview last July, Sarkozy pointed out that the friend discussed in the taped conversation, a magistrate named Gilbert Azibert, never got his job in Monaco. He refers to a another taped conversation that was never leaked to the press in which he allegedly withdrew his offer of help to Azibert.
Sarkozy also rejected the notion that he had used an intermediary to influence the Bettencourt investigation. He said that Azibert had exerted no influence because the court authorized the seizure of evidence — an appointment diary — against his wishes. "Where is there influence-peddling?" Sarkozy asked.
Still, Sarkozy's lawyers appealed to have the tapes suppressed as evidence — an appeal that a court rejected after eight months of deliberation. Sarkozy's legal team has lodged another appeal motion with the high Court of Cassation, but the investigation is ongoing while the motion considered.
If it is rejected, Sarkozy could be indicted on charges related to the accusations in the formal investigation. A state-appointed prosecutor would then try the case.
2. The Bettencourt affair — 1/10
The case: In 2010, L'Oréal heiress Liliane Bettencourt's accountant, Claire Thibout, told Mediapart that conservative politicians including Sarkozy collected envelopes stuffed with cash at the billionaire's house. She alleged that Eric Woerth, treasurer of Sarkozy's 2007 election campaign, had been given an envelope containing €150,000 in cash shortly before the vote.
If proven, this would have amounted to a violation of French campaign finance law, which limits contributions to €7,500 for political parties and €4,500 for individuals.
In 2013, two judges in Bordeaux placed Sarkozy under formal investigation for trying to take advantage of a vulnerable person to take money from her. They had by that time stopped trying to prove he used the money to finance his campaign. A few months later Sarkozy's name was removed altogether from the list of suspects.
Woerth, however, was charged with influence-peddling and illegal political financing. The judges also charged several people in Bettencourt's entourage, including her "confidante," François-Marie Banier, and her accountant, Patrice de Maistre, with fraud, taking advantage of a vulnerable person and money laundering.
In May 2015, a Bordeaux court handed down jail sentences for Banier and De Maistre but acquitted Woerth. The president of the court said that while there was a "strong suspicion" that Woerth had taken advantage of Bettencourt's weakness to take money from her, evidence was lacking to prove it.
What Sarkozy says: Sarkozy maintained his innocence throughout the investigation. In a Facebook post after he was removed from the list of suspects, he denounced people who had questioned his probity during his 2007 presidential campaign.
Woerth, who sweated out years of investigation, is now a senior official in Sarkozy's party, Les Républicains.
While the case is officially over, it lives on as part of the IMSI-catcher investigation.
According to French media, investigating judges argued that in their secret conversations, Sarkozy and his lawyer were trying to curry favor with a magistrate so he would stop officials from seizing Sarkozy's appointment diary as evidence in the Bettencourt investigation (the diary was ultimately seized).
While Sarkozy cannot be re-investigated for the Bettencourt allegations, any trial on the newer accusations of influence-peddling would delve into the circumstances of conversations between Sarkozy and his lawyer. That, in turn, could dig up the freshly buried Bettencourt investigation, which took place under his presidency.
3. The Bygmalion affair — 4/10
The case: Judges have placed ten people under formal investigation for their alleged participation in a scheme to cover up campaign spending violations in Sarkozy's 2012 campaign.
In France, the government sets a ceiling for how much money a campaign can spend in each of two rounds in the presidential election — €22.5 million for the second round in 2012.
Judges argue that Bygmalion, an events company that organized Sarkozy's campaign rallies, used false invoices to underreport its spending. Then, using another set of invoices, it charged a much higher amount to the center-right UMP party for the same services. Witnesses cited in the French press claimed spending exceeded the legal limit by more than €15 million.
Former UMP chief Jean-François Copé stepped down from his post in the wake of the "Bygmalion" scandal.
What Sarkozy says: In a 2014 meeting with party members, Sarkozy told one who asked him about the Bygmalion affair: "There is a scheme, for sure. But the courts are taking care of it. Let me tell you one thing: The person most determined to make people who have done bad things pay is me!"
Sarkozy is not cited as a suspect in the formal investigation, although judges are trying to determine whether he knew of or encouraged the double-invoicing scheme.
So far, the investigation is ongoing. Here again, if the case is rumbling in the midst of the presidential campaign, Sarkozy could face embarrassing questions about the practices of his own party.
4. "Kazakh-gate" — 3/10
The case: Launched in 2012 by two Parisian judges, the investigation delves into the circumstances surrounding France's 2010 sale of 45 Eurocopter helicopters to Kazakhstan in a deal worth about €2 billion, according to legal documents cited by Davet and Fabrice Lhomme in Le Monde.
The judges suspect that during a 2009 state visit to Kazakhstan, then-President Sarkozy was asked by President Nursultan Nazarbayev to help out three of his friends who were in legal trouble in Belgium, in exchange for the helicopter contract.
In March Jean-François Etienne des Rosaies, a former envoy under Sarkozy, was placed under formal investigation on suspicion that he received payment for pressuring a Belgian senator to adopt an amendment favorable to Nazarbayev's three aides. Other close collaborators of Sarkozy are also named in the probe.
Sarkozy is not cited directly in the case. But a public trial of intermediaries allegedly paid by the Élysée to intervene on its behalf could prompt an unpleasant exploration of business practices under Sarkozy's presidency.
What Sarkozy says: He has denied all wrongdoing.
[ June 22 Dominique Strauss-Kahn: live another day]
— DSK (@dstrausskahn) June 21, 2015
Former French President Nicolas Sarkozy will not testify in the conflict-of-interest trial of Groupe BPCE Executive Chairman Francois Perol. Sarkozy invoked his constitutional immunity as former head of state in refusing to appear as a witness. France's central bank chief, Christian Noyer, is scheduled to testify Thursday, the court heard as the trial began Monday.
Perol, 51, who took over in 2009 at BPCE, is accused of violating a law prohibiting government officials from taking private-sector jobs in areas they oversaw. If convicted, he faces up to two years in prison and a fine of 30,000 euros.
Perol was Sarkozy's top economic adviser and deputy chief of staff from 2007 to early 2009, when the government propped up banks including customer-owned lenders Banque Populaire and Caisse d'Epargne. The government encouraged the combination of these two lenders to create BPCE and stem losses at Natixis SA, their common investment-banking division.
[August 29 2011 Dominique Strauss-Kahn more popular than Carla-Bruni Sarkozy?]
Although those left in the running are not scandal-tainted like Dominique Strauss-Kahn, they lack his charisma and broad appeal. Most come across as unreconstructed Left-wingers who have failed to capitalise on Mr Sarkozy's current unpopularity. Mr Sarkozy is seeing his own approval ratings slowly climb. He plans to strike a "father of the nation" pose after the timely birth of his child with third wife Carla-Bruni Sarkozy by the end of the year.