Judge Amy Berman Jackson had sentenced W. Samuel Patten, a Washington lobbyist to three years probation.    Jackson has now released Patten early from probation because of his and prosecutors' agreement, his "compliance" since he pleaded guilty and "in the interests of justice."    Patten's criminal case revealed how he worked for Ukrainian political interests that Manafort also served and how he funneled tickets for President Donald Trump's inauguration to a Ukrainian oligarch and Manafort's Russian business associate Konstantin Kilimnik.
[May 13 2020   Paul Manarfort ealy covid release   ]
Paul Manafort has been released from prison to serve the remainder of his sentence in home confinement because of concerns over the novel coronavirus.
Manafort was released from FCI Loretto in central Pennsylvania early March 13 2020,
New York prosecutors have accused him of giving false information on a mortgage loan application, but a local judge dismissed the case Prosecutors are appealing that ruling.
[February 6 2020 Russian laundromat: Treasury in deal with EN+, Rusal, and EuroSibEnergo ]
EN+, Rusal, and EuroSibEnergo were sanctioned due to their connections with Oleg Deripaska rather than the "conduct of the companies themselves." In an agreement with the Treasury, the three companies reportedly said they would "reduce Deripaska's ownership stake, overhaul their boards of directors," and be fully transparent with the department. Since the companies plan to reduce Deripaska's influence, the department said it had determined that sanctions were no longer necessary.
[December 6 2019    ABN Amro   ]
The share price is ~€2 lower than before the investigation was unveiled in September, which implies the size of the fine the market thinks possible is in the region of €2bn.
[September 26 2019]
ABN Amro (ABNd.AS) is being investigated for involvement in a money laundering network which allegedly channeled billions of euros from Russia. Around 13 billion euros ($14.2 billion) was laundered each year through The Netherlands between 2004 and 2014, a sum equivalent to roughly 2% of Dutch GDP.
[September 26 2019 Aivar Rehe dead, Deutsche Bank raided ]


The body of Aivar Rehe, former head of Danske Bank in Estonia, who was a witness in an investigation into a €200bn (£177bn) money-laundering scandal, has been found in an apparent suicide.
German authorities have raided Deutsche Bank's (DBKGn.DE) Frankfurt headquarters in search of information related to Danske Bank (DANSKE.CO) and a money laundering scandal,
Deutsche Bank had alerted authorities to 1.1 million suspicious transactions, prosecutors said.
Prosecutors also said that a double-digit number of transactions, with a volume of 12.5 million euros, were either registered by Deutsche too late with authorities, or the bank should have blocked them from the start.
[March 17 2019 Deutsche Bank internal report ]

Deutsche Bank asked two in-house financial crime investigators – Philippe Vollot and Hinrich Völcker – report on the Russian Laundromat.. Their nine-page presentation was shared last year with the audit committee of the bank's supervisory board and is marked "strictly confidential".
The pair identified numerous "high-risk entities". They included 1,244 in the US, 329 in the UK and 950 in Germany. These entities were responsible for nearly 700,000 transactions, the report says, involving at least £62m in the UK, $47m in the US, and €55m in Germany.
As part of its investigation, Deutsche Bank sent 149 "suspicious activity reports" to the National Crime Agency in London. Similar disclosures of potential money-laundering transactions were made to authorities in the US and elsewhere – with 30 private and corporate Deutsche Bank clients reported. Some may have been "unknowingly used", the report says.
[  Troika Dialog, Quantus Division, Ltd[BVI] $billions out of Russia   ]
The system dubbed the Troika Laundromat by the Organized Crime and Corruption Reporting Project involved at least 75 offshore companies and exported about $4.8 billion between 2006 and 2013, often through fictional deals, with help from a now-defunct Lithuanian bank, according to the OCCRP's investigative journalists.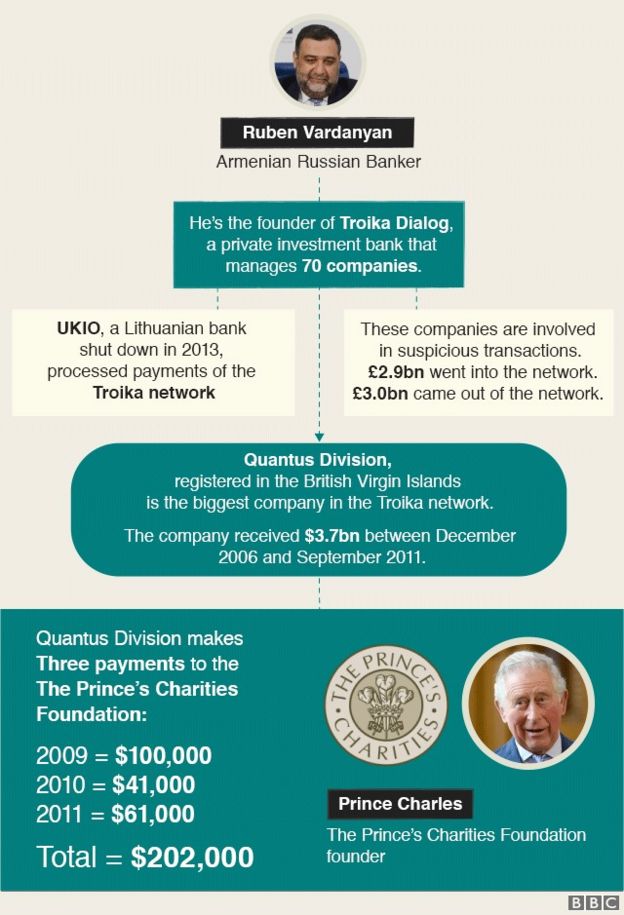 The oligarch, Ruben Vardanyan, is the former boss of Moscow investment bank Troika Dialog. The payments were from a company called Quantus Division Ltd, registered in the British Virgin Islands, which is revealed today to have been part of a network of offshore companies that sent billions of dollars out of Russia.
The network was managed by a Moscow investment bank, Troika Dialog, whose chief executive at the time was Mr Vardanyan, who was the 99th richest man in Russia two years ago,
[December 19 2018  U.S.Sanctions- Oleg Deripaska real estate seized — Rusal sanctions lifted   ]
12/19/2018
Today, OFAC submitted a notification to Congress of its intention to terminate the sanctions imposed on En+ Group plc ("En+"), UC Rusal plc ("Rusal"), and JSC EuroSibEnergo ("ESE") in 30 days…to remove sanctions on Russian billionaire Oleg Deripaska's aluminum company, United Co. Rusal, after reaching an agreement to significantly reduce his ownership stake.
Deripaska will remain under U.S. sanctions and his property will remain blocked,
https://www.treasury.gov/resource-center/sanctions/OFAC-Enforcement/Pages/20181219_33.aspx
[October 8 2018]
Washington has frozen Oleg Deripaska's US-based assets, including massive mansions in Manhattan and Washington, DC. But the feds are also negotiating with him to give up some of his European-based operations to keep them running free of sanctions, Treasury officials say.
Deripaska's US assets include a mansion at 11 East 64th St.
FBI agents tried unsuccessfully to flip Deripaska in exchange for information on Russian organized crime — and Russia's aid to President Trump's 2016 campaign, the New York Times reported last month.
In an affidavit attached to a July 2017 application, an FBI agent said he had reviewed tax returns for a company controlled by Manafort and his wife that showed a $10 million loan from a Russian lender identified as Oleg Deripaska. When Manafort joined the Trump campaign, he owed Deripaska close to $20 million, according to legal complaints Deripaska's lawyers filed in the Cayman Islands and New York
[ September 2018  Abramovich divorced then transferred holdings to her   ]
Listed by Treasury as Putin-related oligarch, Roman Abramovich has transferred Manhattan property to his  ex-wife (2017).
On Sept. 14, the city recorded the transfer of the three townhouses at 9, 11 and 13 E. 75th St. from Roman Abramovich to Dasha Zhukova for a total $74 million. In addition, Abramovich transferred 15 E. 75th St. to Zhukova for $16.5 million. (11, 13 and 15 are the ones being combined after June approval from the Landmarks Preservation Commission.)
Abramovich also transferred a fourth floor co-op at 225 E. 73rd St. to Zhukova for $900,000, as well as another first floor co-op at 215 E. 73rd St. for another $900,000, according to property records.
[April 22   Oerlikon is neither sanctioned nor blocked   ]
The Office of Foreign Assets Control (OFAC) of the US Department of the Treasury has identified Viktor F. Vekselberg and Renova Group, Moscow, as specially designated nationals pursuant to US sanctions rules, effective April 6, 2018.
Viktor F. Vekselberg indirectly holds an interest of 43.04 % in Oerlikon. Pursuant to the regulations of the OFAC of the US Department of the Treasury, Oerlikon is neither considered a sanctioned nor a blocked party because Mr. Vekselberg's ownership interest in Oerlikon is less than 50 %. US persons and entities, as well as any other persons and entities, are therefore not restricted in their dealings with Oerlikon or in investing in Oerlikon. Press release(04/09/18).
Assets totaling between $1.5 billion and $2 billion have been frozen as a result of sanctions imposed on Russian oligarch Viktor Vekselberg and his Renova Group conglomerate, Renova, which is headquartered in Moscow and has a subsidiary in Zurich, intends to maintain its Swiss holdings, which include a stake in Oerlikon (OERL.S).
[ April 10 Oleg Deripaska is a SDN. What does that mean? ]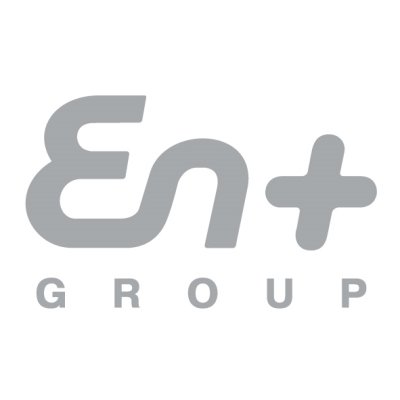 "We [Oleg Kouzmin and Daniel Salter] note that the fundamentals surrounding the Russian market remain mostly unchanged and that Russian equities still provide among the healthiest dividend returns globally. We would thus ignore the current jitters and buy into the current weakness, particularly with dividend season almost upon us."

The economic impact of the new sanctions was also unclear and analysts said it was too early to revise forecasts.
[April 7]
SDN stands for "Specially Designated National." In its statement announcing the sanctions, the U.S. Treasury Department said U.S. entities will be "generally prohibited from dealings with" the people and firms on the sanctions list.
In addition, it said, companies outside the United States "could face sanctions for knowingly facilitating significant transactions for or on behalf of" sanctioned entities.
Deripaska, with a net worth of $6.7 billion, is the main owner of the conglomerate EN+, which in turn is the co-owner of some of the world's biggest metals producers, Rusal and Nornickel.
Hong Kong-listed Rusal is one of the world's biggest aluminum producers. It says exports to the United States account for over 10 percent of its output.
Rusal owns assets in Italy, Ireland, Sweden, Nigeria, Guyana, Guinea. It owns a stake in Australian QAL, the world's top alumina refinery.
Nornickel has assets in Finland, in Australia, where it holds a license to develop the Honeymoon Well Project, and in South Africa, where it has a 50 percent stake in the country's only nickel concentrate producer, Norilsk Nickel Nkomati.
Swiss-headquartered Glencore is a shareholder in Rusal, and his said it plans to switch those shares to Deripaska's newly-created holding company, EN+. According to a Rusal prospectus, its major customers include Glencore, Toyota, and Rio Tinto Alcan.
Other foreign firms with ties to Deripaska's empire include Austrian construction company Strabag, in which the Russian's firm Rasperia has a blocking stake, and Singapore's Changi Airports International, which is a partner with a Deripaska-owned airports firm.
https://www.nbcnews.com/business/business-news/coca-cola-about-cost-you-more-thanks-trump-s-tariffs-n894951
[April 6 Oligarchs and Russian meddlers sanctioned: up to April 6 2018 ]
AKIMOV, Andrey Igorevich,
BOGDANOV, Vladimir Leonidovich,
DERIPASKA, Oleg Vladimirovich,
DYUMIN, Alexey Gennadyevich (a.k.a. DYUMIN, Alexei),
FRADKOV, Mikhail Efimovich (Cyrillic: ФРАДКОВ, Михаил Ефимович),
FURSENKO, Sergei (a.k.a. FURSENKO, Sergey; a.k.a. FURSENKO, Sergey Aleksandrovich);
GOVORUN, Oleg,
KERIMOV, Suleiman Abusaidovich (Cyrillic: КЕРИМОВ, Сулейман Абусаидович) (a.k.a. KERIMOV, Suleyman)
KOLOKOLTSEV, Vladimir Alexandrovich,
KOSACHEV, Konstantin,
KOSTIN, Andrey Leonidovich,
LEONE MARTINEZ, Miguel Jose (a.k.a. LEONE, Miguel),
MILLER, Alexey Borisovich,
PATRUSHEV, Nikolai Platonovich,
PEREZ ALVEAR, Jesus (a.k.a. "Chucho Perez"),
REZNIK, Vladislav Matusovich,
ROTENBERG, Igor Arkadyevich (a.k.a. ROTENBERG, Igor Arkadevich)
SHAMALOV, Kirill Nikolaevich
SHKOLOV, Evgeniy Mikhailovich
SKOCH, Andrei Vladimirovich (a.k.a. SKOCH, Andrey)
TORSHIN, Alexander Porfiryevich,
USTINOV, Vladimir Vasilyevich,
VALIULIN, Timur Samirovich,
VEKSELBERG, Viktor Feliksovich,
ZHAROV, Alexander Alexandrovich (a.k.a. ZHAROV, Aleksandr)
ZOLOTOV, Viktor Vasiliyevich,
• AgroHolding Kuban
• Basic Element Limited
• B-Finance Ltd.
• EN+ Group PLC
• JSC EuroSibEnergo
• GAZGroup
• Gazprom Burenie, 000
• Ladoga Menedzhment, 000
• NPV Engineering Open Joint Stock Company
• Renova Group
~ Russian Machines
~ United Company RUSAL PLC
• Any other entity in which one or more of the above persons own, directly or indirectly,
a 50 percent or greater interest
e, all transactions and activities
otherwise prohibited by the Ukraine Related Sanctions Regulations, 31 C.F.R. part 589, that are
ordinarily incident and necessary to divest or transfer debt, equity, or other holdings in the following
blocked persons to a non-U.S. person, or to facilitate the transfer of debt, equity, or other holdings in
the following blocked persons by a non-U.S. person to another non-U.S. person, are authorized through
12:01 a.m. eastern daylight time, May 7, 2018:
• EN+ Group PLC
• GAZ Group
• United Company RUSAL PLC
https://home.treasury.gov/news/press-releases/sm0338
[ March 15 targets are the same as Mueller's? ]
Targets are the same as those identified by an indictment by Robert Mueller?
Internet Research Agency LLC
Yevgeniy Viktorovich Prigozhin
Concord Management and Consulting LLC
Concord Catering
Dzheykhun Nasimi Ogly Aslanov
Anna Vladislavovna Bogacheva
Maria Anatolyevna Bovda
Robert Sergeyevich Bovda
Mikhail Leonidovich Burchik
Mikhail Ivanovich Bystrov
Irina Viktorovna Kaverzina
Aleksandra Yuryevna Krylova
Vadim Vladimirovich Podkopaev
Sergey Pavlovich Polozov
Gleb Igorevich Vasilchenko
Vladimir Venkov
Officials
Sergei Afanasyev
Vladimir Alexseyev
Sergey Gizunov
Igor Korobov
Igor Kostyukov
Grigoriy Molchanov
https://home.treasury.gov/news/press-releases/sm0312
[February 1 Oligarchs listed by U.S. Treasury – from Forbes ]
"A lot of work had gone into compiling the original list, but  someone high up in the administration had ordered for it to be binned and replaced by the Forbes-based list.
In an emailed statement to Forbes, a Treasury spokesperson explained that the unclassified report was derived from open sources, including Forbes and others
UNCLASSIFIED
Appendix B: List of Oligarchs
1 Aleksandr Abramov
2. Roman Abramovich
3. Araz Agalarov
4. Farkhad Akhmedov
5. Vagit Alekperov
6. Igor Altushkin
7. Aleksey Ananyev
8. Dmitriy Ananyev
9. Vasiliy Anisimov
10. Roman Avdeyev
11 Petr Aven
12. Yelena Baturina
13. Aleksey Bogachev
14. Vladimir Bogdanov
15. Leonid Boguslayskiy
16. Andrey Bokarev
17. Oleg Boyko
18. Nikolay Buynov
19. Oleg Deripaska
20. Aleksandr Dzhaparidze
21. Leonid Fedun
22. Gleb Fetisov
23 Mikhail Fridman
24. Aleksandr Frolov
25. Filaret Galchev
26. Sergey Galaskiy
27 Valentin Gapontsev
28. Sergey Gordeyev
29. Andrey Guryev
30, Yuriy Gushchin
31. Mikhail Gutseriyev
32. Sait-Salam Gutseriyev
33. Zarakh Iliyev
34. Dmitriy Kamenslichik
35. Vyacheslav Kantor
36. Samuel Karapetyan
37. Yevgeniy Kasperskiy
38. Sergey Katsiyev
39 Suleyman Kerimov
40. Igor Kesayev
41. Danil Khachaturov
42. German Khan
43. Viktor Kharitonin
44. Aleksandr Klyachin
45. Petr Kondrashev
UNCLASSIFIED
UNCLASSIFIED
46. Andrey Kosogov
47 Yuriy Kovalchuk*
48 Andrey Kozitsyn
49. Aleksey Kuzmichev
50. Lev Kvetnoy
51 Vladimir Lisin
52. Anatoliy Lomakm
53 Ziyavudin Magomedov
54. Igor Makarov
55 Iskander Makhmudov
56. Aleksandr Mamut
57 Andrey Melnichenko
58. Leonid Mikhelson
59 Yuriy Milner
60. Boris Mints
61. Andrey Molchanov
62. Aleksey Mordashov
63. Vadim Moshkovich
64. Aleksandr Nesis
65. God Nisanov
66. Aleksandr Ponomarenko
67, Sergey Popov
67, Sergey Popov
68. Vladimir Potanin
69. Mikhail Prokhorov
70. Dmitriy Pumpyanskiy
71. Megdet Ralchimkulov
72. Andrey Rappoport
73 Viktor Rashnikov
74. Arkadiy Rotenberg*
75. Boris Rotenberg*
76. Dmitriy Rybolovlev
77. Ayrat Shaymiyev
78. Radik Shaymiyev
79 Kirin Shamalov
80. Yuriy Sheller
81. Albert Shigabutdinov
82. Mikhail Shishkhanov
83. Leonid Simanovskiy
84. Andrey Skoch
85. Aleksandr Skorobogatko
86. Rustem Sulteyev
86. Rustem Sulteyev
87 Aleksandr Svetakov
88. Gennadiy Timchenko*
89. Oleg Tinkov
90. Roman Trotsenko
91 Alisher Usmanov
92. Viktor Vekselberg
93. Arkadiy Volozh
94. Vadim Yakunin
95. Vladimir Yevtushenkov
96. Gavril Yushvayev
UNCLASSIFIED
3
https://www.dailymail.co.uk/news/article-5634145/Putin-linked-Russian-billionaires-bid-hide-183m-superyacht-ex-wife-fails.html
Tunisia Conference 2020 will be held in Tunis on 29 and 30 November. In the preamble, the economic leaders of the country are currently on a European tour to attract financiers.
Dominique Strauss-Kahn was called to the bedside of Tunisia still recovering, more than five years after the revolution. Former IMF chief part, via his firm Parnassus and ARJIL bank consortium to promote the 2016-2020 development plan … former IMF director Dominique Strauss-Kahn as project manager.
Former prime minister Alain Juppe has widened his lead over rival Nicolas Sarkozy to win the center-right's nomination for France's 2017 presidential elections, an opinion poll showed on October 25. Juppe is seen winning 41 percent of the votes in the first round on Nov. 20, up four points from last month.
The former head of state and candidate for the primary from the right Nicolas Sarkozy would vote against the FN and for Francois Hollande should the situation arise, he hinted Thursday on RMC and BFM TV.
"I have never voted for the National Front and I do not intend to do so," he said when asked about his choice in such circumstances. He would vote for Hollande? "No light heart," said he dropped without uttering the name of the one who beat him in 2012. "I think between us with the FN there is an insurmountable barrier. For them immigration it is a problem of principle, for me it is a number of problem is not quite the same thing, "said the former head of state.
Not without causing a few snickers, the option Dominique Strauss-Kahn was a time evoked too. Polls have shuddered. But the scenario of a return does not seem possible.
September 24 DSK and Karl Rove in Kiev for conference ]

Dominique Strauss-Kahn and Karl Rove attended the 13th Yalta European Strategy Annual Meeting of  Victor Pinchuk, the Ukrainian tycoon who married the daughter of Ukrainian strongman Leonid Kuchma ,this week in Kiev,
[March 31 DSK: organised fraud, misuse of corporate assets and breach of trust ]
French prosecutors have charged organised fraud, misuse of corporate assets and breach of trust against Paris-listed Leyne Strauss-Kahn and Partners (LSK)
Jean-Francois Ott, former chief of real estate firm Orco, launched the initial complaint, saying he was given false information about LSK and lost 500,000 euros ($560,000) that he invested in July 2014.
Strauss-Kahn has blamed the company's mismanagement on his business partner, Thierry Leyne, who committed suicide in October 2014.
The company was declared bankrupt a few weeks later.
Strauss-Kahn quit the firm just days before Leyne's death and accused his former associate of "excessive borrowing".
The investigators will seek to determine whether he had a direct role in managing the company's funds, which he denies.
Critics say he must have known about LSK's financial difficulties, noting that the firm stopped making payments in May 2014.
But Strauss-Kahn said in a letter to the Luxembourg judiciary in November 2014, seen by AFP, that board meetings did not reveal any serious difficulties in the finances, and daily operations were left to Leyne.
[February 5  Kiev's Kredit-Dnipro Bank appoints DSK to independent watchdog ]
Dominique Strauss-Kahn has been appointed to the supervisory board of a bank owned by Ukraine's second-richest businessman Viktor Pinchuk. Kiev's Kredit-Dnipro Bank said the decision to accept Strauss-Kahn and five others to the advisory body was taken on February 1 and goes into immediate effect. It added that Strauss-Kahn would serve as an independent committee member who does not represent shareholders' interests. Pinchuk is the son-in-law of former Ukrainian president Leonid Kuchma and is believed to have holdings worth $1.43 billion (1.29 billion euros).
LSK
[December 5 2014 DSK resigned three days before Leyne's plunge ]

Mémorial is the official gazette of the Grand Duchy of Luxembourg. The Mémorial C on Tuesday 2 December confirmed that Dominique Strauss Kahn did record his resignation from the Presidency of the Board of Directors of the financial holding company Leyne Strauss-Kahn on October 20, is three days before the suicide of teammate Thierry Leyne. The disappearance of the founder of LSK precipitated the collapse of the group implemented between Luxembourg, Switzerland, Tel Aviv and the Channel Islands. The holding company was declared bankrupt on November 7, 2014 by the tribunal of Luxembourg sitting in commercial matters.
"The Board of Directors (…)". During his October 20 took note of the resignation of Dominique Strauss-Kahn of the Board with immediate effect. Council entrusts the Presidency of the company to Mr. Thierry Leyne who accepts it,"said an extract from the minutes.
November 6 DSK on the demise of LSK: 'I think first of the investors and employees.']
His comments:
It is clear that AK Asset Management had cash-flow problems and had spread payments. This is the reason why the Bâloise reacted.
What happens to the 20% that you held in LSK?
I had more than 15% since an increase in capital which had diluted my participation. I am in the same situation as all other shareholders.
How much have you lost in this case?
I think first to the investors and employees. Regarding me, I probably lost my investment and have never received any remuneration. For me, it is a lot of money.
Under what circumstances did you met Thierry Leyne?
I knew him for a short time, he was introduced to me by a very long time friend who became his companion.
What is the reason for his suicide according to you?
Honestly it's hard to say. There are obviously some personal reasons which probably I do not know. Nevertheless, everyone knows that he was deeply troubled by the disappearance of his wife. I think also that he had contracted a series of excessive borrowings. -Parisien – Aujourd'hui en France
"After the tragic death of Thierry Leyne, Chairman, the members of the Board of Directors of the company LSK discovered additional commitments within the group of which they had no knowledge and which deepen the delicate financial situation", said the company in a short release. Le Nouvel Observateur
"Consequently [the board] has decided to declare insolvency." -WSJ
[October 31 LSK: thousands of shares changing hands on single days in target company]
LSK Partners were is trouble with Commission de Surveillance du Secteur Financier in Luxembourg and Finma in Switzerland before Leyne's suicide.
Insch Capital Management made a formal complaint to Swiss regulators Finma claiming that LSK & Partners made "totally unauthorised purchases" of shares in Firstcaution, an insurer of which LSK & Partners owned a majority stake, using $400,000 from the firm's funds deposited in VP Bank- a private bank headquartered in the Principality of Liechtenstein.
LSK bought back the bulk of the shares in March this year, according to Insch's letter to the Luxembourg regulator, and also transferred just under €40,000 from LSK to the Insch fund's account.
Only 10 shares of Firstcaution typically traded on a daily basis in 2011 and there were no trades in 2012 or in the first two months of 2013. Volume then spiked last year, with tens or hundreds of thousands of shares changing hands on single days. The stock was at 7.99 euros on Oct. 27, valuing the company at 18.3 million euros.
Part of this trading included a transaction worth more than $400,000 from Insch's account at VP Bank, a Luxembourg-based private bank, according to Insch's letter.
LSK itself was just-over-30%-owned by Mr. Leyne, while Mr. Strauss-Kahn owns just over 20%.
October 29 DSK asset-management fling fell 59% in 2014, he resigned, partner jumped]
Strauss-Kahn, 65, gave up the chairmanship at Leyne, Strauss-Kahn & Partners (MLLSK) on Oct. 20 "to dedicate himself to other activities," the firm said in an e-mailed statement dated October 27.
Strauss-Kahn bought a 20 percent stake in Leyne's investment-banking and asset-management company in 2013 as part of an effort to rebuild his post-IMF life after a scandal dashed his chance to run for the French presidency. LSK & Partners, as the Paris-listed bank is known, said in March it planned to use Strauss-Kahn's economic and political knowledge to help start a $2 billion hedge fund.
LSK & Partners shares were halted in Paris on Oct. 23, after falling 59 percent in 2014. Assya Asset Management Luxembourg SA, a unit of LSK & Partners, filed a suspension of payments request on Oct. 24 to a local court, Luxembourg's financial supervisor said October 27.
[October 24 Thierry Leyne, partner of Dominique Strauss-Kahn in a Hedge Fund, jumps out 23rd Story window]
Thierry Leyne, a French-Israeli banker and partner of Dominique Strauss-Kahn, the disgraced former chief of the International Monetary Fund, was found dead on Thursday after apparently taking his own life in Tel Aviv.
Mr. Leyne, 48, jumped off the 23rd floor of one of the Yoo towers, a prestigious residential complex, according to Israeli officials. Strauss-Kahn was slated to become LSK's [Leyne, Strauss-Kahn & Partners, Compagnie Financière] chairman on Oct. 18 after a shareholders' meeting, while Leyne would be chief executive officer and would also be the chairman of the group's units,
[March 21 Dominique Strauss-Kahn trying on a Hedge Fund]
;
Mr. Strauss-Kahn, a former International Monetary Fund chief and French presidential hopeful, is currently in China making the rounds of global investors and seeking to drum up interest in a hedge fund, Mohamad Zeidan, chief operating officer of Mr. Strauss-Kahn's Luxembourg-based investment firm, LSK & Partners, said by telephone from Shanghai.
[October 20 2013]
On October 16, Dominique Strauss-Kahn, accompanied by two people, one who was Minister of Economy and Finance of the government of Lionel Jospin had lunch on the terrace of Olive cafe on the Boulevard Victor Hugo. Nîmes. Decorated with a mix of stonework, exposed beams and contemporary features, Café Olive is one of the 'in' places in the heart of Nîmes.
[October 1]

Dominique Strauss-Kahn has accepted to be named Chairman of the Board of Anatevka S.A,, now "Leyne, Strauss-Kahn & Partners, Compagnie Financière" (LSK), to develop an international investment bank activity.
In order to develop such activities, former French Minister of Economy and Finance now wishes to rely on the teams and international presence of Anatevka, a Group founded in 1994 by banker Thierry Leyne (co-founder of Consors, Synthesis Bank, EBPF-Financière de l'Echiquier, Assya, Firstcaution …). ,Assya, a subsidiary of Anatevka S.A, a holding company in Luxembourg. This parent company, which heads the group, focuses on three complementary business lines: asset management, investment capital and insurance.
Strauss-Kahn is slated to become LSK's chairman on Oct. 18 after a shareholders' meeting, while Leyne will be chief executive officer and will also be the chairman of the group's units, according to the firm's statement.
[May 21, 2011]

France Soir
DSK is expected to be released on bail May 20. Assistant DA Artie McConnell tried to get the move to house arrest delayed until the mayor's office and NYPD could approve the decision because of the disruption Strauss-Kahn's presence will cause to the neighborhood.
"This location is in downtown Manhattan it's one or at most two lanes of traffic there. It's near Ground Zero, and near transit hubs and construction sites," said McConnell. "It's an extremely problematic area for the police to control."
Alleged Victim. Figaro
Ira Judelson said to be the bondsman more
Judge Obus grants bail: Strauss-Kahn has been granted bail on several conditions. He must post a $1 million cash bail, surrender his travel documents and agree to home detention. He must also post a $5 million cash bond.
Justice Michael J. Obus The Hon. Michael J. Obus currently serves as the Administrative Judge for Criminal Matters in New York County. Upon graduating from the Columbia University School of Law in 1973, Judge Obus joined the Legal Aid Society of Nassau County, NY, where he was Chief of the Criminal Appeals Bureau from 1979 to 1986. He received his undergraduate degree from Rutgers University in 1970.

3 pm est Dominique Strauss-Kahn has been formally indicted,on 7 counts, says NYC DA John McConnell at a bail hearing
SUPREME COURT OF THE STATE OF NEW YORK, COUNTY OF NEW YORK, CRIMINAL TERM, PART 1
THE PEOPLE OF THE STATE OF NEW YORK, -againstDOMINIQUE STRAUSS-KAHN, Defendant.
) ) ) ) ) ) ) ) )
Docket No.: 2011NY035T73
————————–~)
AFFIRMATION OF SHAWN P. NAUNTON IN SUPPORT OF MOTION FOR ORDER FIXING BAIL FOR THE RELEASE OF DOMINIOUE STRAUSS-KAHN SHA WN P. NAUNTON, affinns the following to be true under penalty of perjury: 1. I am an attorney for Dominique Strauss-Kahn herein and am familiar with the
facts and circumstances surrounding this action. 2. This affidavit is being made, pursuant to N.Y. Crim. Proc. Law ? 530.30, for an
Order of bail pending disposition of the felony charges herein, now pending in the Criminal Court of the City of New York, County of New York. 3. On May 16, 2011, Mr. Strauss-Kahn was arraigned on a felony complaint,
charging Mr. Strauss-Kahn with two counts of criminal sexual acts in the first degree, under PL130.50(1), a class B felony; one count of attempted rape in the first degree, under PL1301130.35(1), a class C felony; one count of sexual abuse in the first degree, under PL130.65(1), a class D felony; one count of unlawful imprisonment in the second degree, under PL135.05, a class A misdemeanor; one count of sexual abuse in the third degree, under PL130.55, a class B misdemeanor; and one count of forcible touching, under PL130.52, a class A misdemeanor.
4.
Since May 14,2011, Mr. Strauss-Kahn has been confined at various locations in
the custody of the New York City Police Department. Currently, upon information and belief, since his arraignment on May 16, 2011, he is in the custody of the New York City Department of Corrections confined at the West Facility ofthe Rikers Island jail. 5. On May 16,2011, the Criminal Court of the City of New York, County of New
York (the "Criminal Court"), made and entered an order denying Mr. Strauss-Kahn's application for bail and directing that Mr. Strauss-Kahn be remanded in custody. 6. This application sets forth additional bail conditions that were not before the
Criminal Court, including agreement that Mr. Strauss-Kahn will be confined to home detention at an address in Manhattan 24 hours per day, with electronic monitoring. We respectfully submit that these additional bail conditions eliminate any concern that Mr. Strauss-Kahn would or could leave this Court's jurisdiction. No previous application has been made to this Court for the relief requested herein. 7. "The policy of our law favors bail because of the presumption that the prisoner is
innocent." People ex rei. Lobell v. McDonnell, 71 N.E.2d 423, 296 N.Y. 109, 111 (1947); see
People v. Keeper o/City Prison, 49 N.E.2d 498,501,290 N.Y. 393,298 (1943) ("Denial of bail
is no light matter, and needs to be buttressed by a real showing ofreasons therefore."); People v.
Mohammed, 653 N.Y.S.2d 492, 496 (Sup. Ct. Kings Co. 1996) ("[P]ublic policy favors release
pending a determination of guilt or innocence."); People v. Bach, 306 N.Y.S.2d 365, 368 (Co. Ct. Dutchess Co. 1970) ("The right to bail is one of our most cherished rights, and the policy of our law from time memorial has always favored it."); cf People ex reI. Klein v. Krueger, 255 N.E.2d 552, 554-55, 25 N.Y.2d 497, 499-501 (1969) (recognizing that denial of bail presents issues of constitutional dimension).
8.
Consideration of the factors set forth in N.Y. Crim. Proc. Law ? 510.30(2)
strongly supports an Order of release on bail pending disposition of the felony complaint herein.
See People ex reI. Ryan v. Infante, 108 A.D.2d 987, 988, 485 N.Y.S.2d 852, 853 (3rd Dept.
1985) (bail determination "must be upon a rational basis delineated by the criteria listed under CPL 510.30."); People v. Mohammed, 653 N.Y.S.2d 492,497 (Sup. Ct. Kings Co. 1996) ("The general principle is that the only matter of legitimate concern is whether any bail or the amount fixed is necessary to ensure a principal's future appearances in court.") (citing Matter ofSardino v. State Comm In on Judicial Conduct, 448 N.E.2d 83, 58 N.Y.2d 286, 289 (1983)); id ("New York has consistently rejected preventative detention as a bail policy consideration."); People ex
rei. Bauer v. McGreevy, 555 N.Y.S.2d 581, 583 (Sup. Ct. Rensselaer Co. 1990) ("A court cannot
deny bail solely for the reason that it wishes to protect the community from any possible future criminal conduct of the defendant."); People ex rei. Bryce v. Infante, 144 A.D.2d 898, 899, 535 N.Y.S.2d 215,216 (3rd Dept. 1988) (holding that "probability of conviction and the severity of sentence" did not justify denial of bail when weighed against "petitioner's reputation, employment and financial resources, lack of prior criminal record and previous record of responding to court appearances"); People ex rei. Benton v. Warden, 118 A.D.2d 443, 445, 499 N.Y.S.2d 738 (1st Dept. 1986) (holding improper for trial court to increase bail "exclusively on its conviction that petitioner would be found guilty of serious crimes entailing a lengthy term of imprisonment").
Mr. Strauss-Kahn's History and Background
9. Mr. Strauss-Kahn's history and background weigh strongly in favor of an Order Mr. Strauss-Kahn is a loving
of release on bail. N.Y. Crim. Proc. Law ? 51O.30(2)(a)(i).
husband and father, and a highly regarded international diplomat, lawyer, politician, economist,
and professor, with no prior criminal record.
He has been married for over ten years to Ms.
Anne Sinclair, and has four children from a prior marriage, including a daughter who resides in New York City. 10. Since November 2007, Mr. Strauss-Kahn has been the Managing Director of the
International Monetary Fund (the "IMF"). The IMF, which is headquartered in Washington, D.C., is a specialized agency of the United Nations that works to foster international monetary cooperation. The IMF has 187 member countries. 11. Prior to taking his position at the IMF, Mr. Strauss-Kahn was a member of the
French National Assembly and a Professor of Economics at the Institut d'Etudes Politiques de Paris. From 2001 to 2007, he was reelected three times to the National Assembly. Mr. StraussKahn has taught economics at the Institut d'Etudes Politiques de Paris and has been named a visiting professor at Stanford University. 12. From 1991 to 1999, Mr. Strauss-Kahn held various high-level Minister positions
in the French government, including Minister of Economy, Finance and Industry, and Minister of Industry and International Trade. Mr. Strauss-Kahn was entrusted with substantial responsibility and authority in these positions, and achieved important political milestones, including managing the launch of the Euro and participating in the Uruguay Round of trade negotiations. 13. Between 1993 and 1997, Mr. Strauss-Kahn practiced law in the private sector as a
corporate lawyer. Mr. Strauss-Kahn began his career as assistant professor, then professor of economics at the University of Paris where he was tenured in 1978. He was then appointed Deputy Commissioner of the Economic Planning Agency (1981-1986). Mr. Strauss-Kahn was elected Deputy (Member of Parliament) to the National Assembly in 1986, where he chaired the Finance Commission from 1988 to 1991.
14.
Mr. Strauss-Kahn holds a Ph.D. in economics from the University of Paris. He As an
also holds degrees in law, business administration, political studies, and statistics.
academic, Mr. Strauss-Kahn's research fields include household saving behavior, public finance, and social policy. Mr. Strauss-Kahn Has Strong Family Ties To New York 15. Section 51 0.30(a)(iii), which evaluates the defendant's "family ties and length of
his residence if any in the community," also strongly supports Mr. Strauss-Kahn's release on bail pending trial. Mr. Strauss-Kahn has extensive family and financial ties to the United States, both in Washington, D.C. and in New York City. As noted above, Mr. Strauss-Kahn has been
married for over ten years to Ms. Anne Sinclair, and has four children from a prior marriage. Ms. Sinclair was born in New York. Ms. Sinclair completed part of her secondary schooling in the United States, before completing her education in France, majoring in politics and law. Ms. Sinclair is employed as a freelance journalist and television interviewer and has reported both on American and international political news, and is currently working on a book about American political life. 16. Mr. Strauss-Kahn and Ms. Sinclair have lived in Washington, D.C. since In
November 2007, when Mr. Strauss-Kahn was named Managing Director of the IMF.
November 2007, the couple purchased a home in Washington, D.C., where they currently reside. A copy of the deed, which is in Ms. Sinclair's name, is attached hereto as Exhibit A. photograph of the property is attached hereto as Exhibit B. 17. Mr. Strauss-Kahn is very close to all four of his children and is known as a loving A
and involved father. His daughter, Camille Strauss-Kahn, is a graduate student at Columbia University and lives pennanently on the Upper West Side of Manhattan. Mr. Strauss-Kahn is in requent touch with Camille and visits her often in New York City, when traveling away from Washington, D.C. Mr. Strauss-Kahn Has No Prior Criminal Record 18. Mr. Strauss-Kahn has no prior criminal record in the United States, France, or any
other jurisdiction, a factor that should weigh substantially in granting his application for bail. N.Y. Crim. Proc. Law ? 510.30(2)(a)(iv). Mr. Strauss-Kahn's Employment and ,Financial Resources 19. As noted, Mr. Strauss-Kahn has held the position of Managing Director of the
IMF since November 2007 and has adequate financial resources to post bail. N.Y. Crim. Proc. Law ? 510.30(2)(a)(ii). Mr. Strauss-Kahn Does Not Present A Risk of Flight 20. Mr. Strauss-Kahn has no "previous record … with respect to flight to avoid
criminal prosecution," N.Y. Crim. Proc. Law ? 510.30(2)(a)(vi), and poses no such risk. 21. The felony complaint alleges that Mr. Strauss-Kahn committed the offenses
alleged therein in a hotel room at about 12:00 p.m. on May 14,2011. Mr. Strauss-Kahn checked out of the hotel at approximately 12:28 p.m. and proceeded to a previously scheduled lunch a few blocks away at approximately 12:45 p.m. 22. After lunch, Mr. Strauss-Kahn was driven to John F. Kennedy International
Airport to catch an Air France flight to Paris, which was scheduled to depart at 4:40 p.m. A seat for Mr. Strauss-Kahn had been reserved on that particular flight approximately one week in advance, in anticipation of a meeting Mr. Strauss-Kahn, on behalf of the IMF, had scheduled with German Chancellor Angela Merkel in Berlin on Sunday, May 15,2011, and a meeting he had scheduled with various European finance ministers in Brussels on Monday, May 16, 2011.
23.
Prior to the flight's departure, Mr. Strauss-Kahn contacted the hotel at which he
had been staying in New York to inquire about a cell phone he had left at the hotel. In a conversation with hotel security, Mr. Strauss-Kahn voluntarily disclosed that he was at John F. Kennedy International Airport and was scheduled to depart for France at 4:40 p.m. 24. Mr. Strauss-Kahn also has voluntarily submitted to forensic and scientific testing
for DNA evidence at the request of the District Attorney's Office. 25. We respectfully submit that the following bail conditions, set forth in the
accompanying proposed Order, eliminate any concern that Mr. Strauss-Kahn would or could leave this Court's jurisdiction: Mr. Strauss-Kahn will post $1 million in cash bail; Mr. StraussKahn has agreed to be confined to home detention at an address in Manhattan 24 hours per day, with electronic monitoring; Mr. Strauss-Kahn has already surrendered his official French passport to the District Attorney's Office; in addition, his laissez-passer travel document issued by the United Nations will be turned over to co-counsel William Taylor, who will surrender it to the District Attorney's Office. 26. Mr. Strauss-Kahn is willing to represent to the Court that he will voluntarily
appear in the Criminal Court of the City of New York, County of New York and in this Court for all proceedings relating to the matters with which he is charged. An affidavit signed by Mr. Strauss-Kahn waiving all rights to extradition proceedings of every kind and character is attached hereto as Exhibit DC.
WHEREFORE. the undersigned respectfully prays for an order, pursuant to N.Y. Crim. Proc. Law ? 530.30, fixing bail for the release of Mr. Strauss-Kahn pending disposition of the felony complaint herein, and for such other relief as the Court deems just and proper.
Dated: May 18, 2011
~(~ !1~
Shawn P. Naunton Zuckerman Spaeder LLP 1540 Broadway, Suite 1604 New York, NY 10036-4039 Tel.: (212) 704-9600 Fax: (212) 704-4256 snaunton@zuckennan.com
Attorney for Dominique Strauss-Kahn
AFFIDA VIT OF DOMINIQUE STRAUSS-KAHN ) ) SS. COUNTY OF NEW YORK ) Dominique Strauss-Kahn, having been duly sworn, hereby deposes and says: 1. I am a citizen of the Republic of France. I am over the age of eighteen years and I STATE OF NEW YORK
am competent to make this Affidavit. 2. I acknowledge that I am charged in the Criminal Term of the Supreme Court of
the State of New York, County of New York (the "New York Court"), with felony offenses and that a warrant has been issued from the State for my arrest. 3. I have surrendered my official French passport to officers of the New York Court.
I do not intend to leave the United States of America without the permission of the New York Court until trial of the matters with which I am charged. 4. I acknowledge to the New York Court that I am willing to voluntarily appear, and
I intend to voluntarily appear, in the New York Court for all proceedings relating to the matters with which I am charged. 5. In the event I fail to voluntarily appear in the New York Court for any such
proceedings, I waive the issuance and service of the warrant provided by law for my extradition from the Republic of France or any other jurisdiction. I understand that I have the right to demand that extradition proceedings be initiated and carried out in this matter and I voluntarily waive all extradition proceeding of every kind and character. 6. I understand that this is not in any way a plea of guilty and that I do not waive any of my rights in the trial of the matter with which I am charged in the New York Court.
7f5OMrNK/UE STRAUSS-KA Sworn to and Subscribed before me This _ day May, 2011.
/.1…..?/~ 8tr- – ~